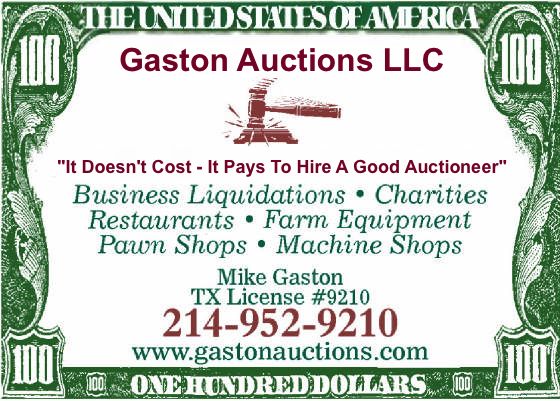 We have been In business Since 1985. We Specialize In All Types Of Auctions.

We conduct Auctions Onsite,Online ,Or At Our Auction facility

"Whether You have One Item or an Entire Business Or Estate We can Accommodate Your Needs"



"Serving Your Area"

"It Doesn't Cost, It Pays To Hire A Good Auctioneer"